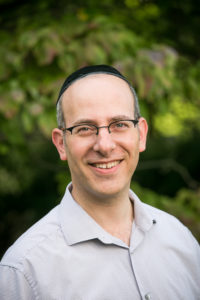 Naftoli Y. Walfish, LMSW, LCSW is the founder of Family Enhancement LLC, located in Passaic, NJ. He provides individualized treatment to children, adolescents and families with a focus on the Family Systems Approach to therapy.  Naftoli received his MSW from Wurzweiler School of Social Work.  Naftoli has extensive clinical and administrative experience dealing with a wide gamut of clients in group homes, nursing homes and private practice.  His success in the field has been recognized by many and he is currently running several day treatment programs and has developed an in-home counseling agency where he supervises other therapists.
His ability to connect with his clients and provide targeted and effective treatment has resulted in him being sought after to provide training and mentoring to other therapists allowing him to share his knowledge and techniques.  He is a board member for The Minuchin Center for the Family, a non-profit organization providing training to mental health practitioners and organizations.  In addition, he provides sensitivity training for police officers and post-traumatic debriefings for volunteer first responders.
Naftoli is an Advanced Nurtured Heart Approach Trainer and is certified by the Children's Success Foundation. He was trained directly under Howard Glasser, the founder of NHA.  Naftoli combines his past experiences in private practice as well as working in various clinical settings with the principles of the NHA to create successes within families and schools.  He guides clients through proper implementation of the approach to create a loving and productive environment allowing increased self-esteem and positive behaviors by both children/students and parents/educators.  Naftoli provides the tools for accomplishment and demonstrates how success breeds continued success allowing positivity to flow between parent/teacher and child/student.
© 2023 Family Enhancement